Licensed Professional Counselor & Christian Addiction Therapist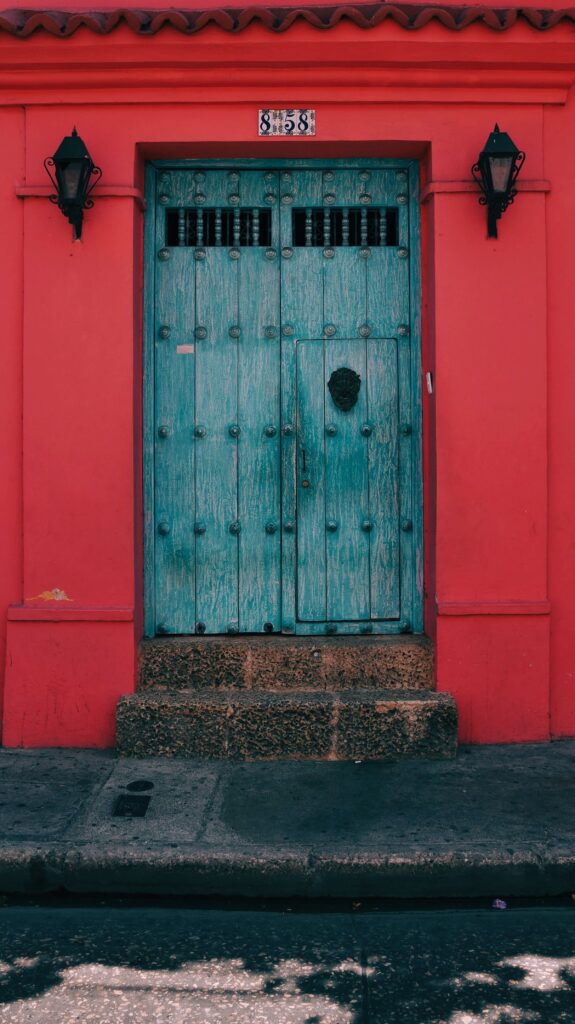 Counseling in Tucson & Online
Welcome! I'm so glad you're here. I'm assuming if you've found me, there must be something significant going on in your life or relationships and you're considering talk therapy as the solution. Let's see if I might be the right fit therapist for you as a professional counselor of Christian addiction therapist! 
What's Going On?
Does a chemical addiction have a stronghold on you? Drugs? Pills? Alcohol?
Are you ready to get clean or sober? And stay clean or sober? 
Is it a behavioral addiction you're battling? Gambling? Phone use? Pornography?
Are you searching for Christian addiction counseling? Or Christian psychotherapy?
Do you love an addict and need to learn healthy boundaries?
Are you hoping to heal from an abusive relationship? Stuck in the cycle of abuse?
Is codependency an issue for you? Do you struggle to have healthy relationships

?

Do you want to confront dysfunctional or obsessive thinking patterns?
Are you drowning in grief? Do you need to process and talk about your loss?
Does anger have you in it's grip and you want anger management skills?
Do you have problematic eating patterns or an eating disorder?
Struggling with generalized anxiety?
Battling major depression? 

Are you in the process of

de-transitioning

and need a safe space to heal & process?
If you are struggling with addiction; anxiety and depression; relationships boundaries, and communication; anger; or grief and loss, I can help!
As a professional counselor and Christian addiction therapist, 
I have worked with countless individuals and family members held in the throes of addiction find freedom and healing. I have a strong background in the treatment of anxiety and depression, grief and loss, dysfunctional thinking patterns, and helping women understand how to get unstuck from the cycle of abuse and learn to have healthy relationships and boundaries. 
My name is Dana Denney and I'm a licensed professional counselor in the sunny desert city of Tucson, Arizona. With over twenty years experience, I specialize in helping people overcome addiction; to thrive in relationships with healthy boundaries; to overcome negative self-talk; and to learn how to manage anger. 
My journey as a counselor began simply as an observer of people's behavior. Once I received my master's degree, I began my journey as a psychotherapist at Cottonwood working with addictions. I really loved this! I developed such an empathy and respect for those trapped by addiction. Now, after years of working with individuals and couples in private practice, I am still passionate about working with anyone touched by an addiction: those who are addicted and those who love someone who is.
As a professional counselor and Christian addiction therapist, I currently offer in person counseling in Tucson, AZ at Joshua Tree Counseling and online to anyone physically located in the state of Arizona. Joshua Tree offers a comfortable home-like office setting where you will feel instantly at ease when you walk in the door and cared for every step along the way.
In my off time, I enjoy leading groups for women at the Gospel Rescue Mission to help them learn healthy boundaries, confront problematic thinking, and get their lives on track.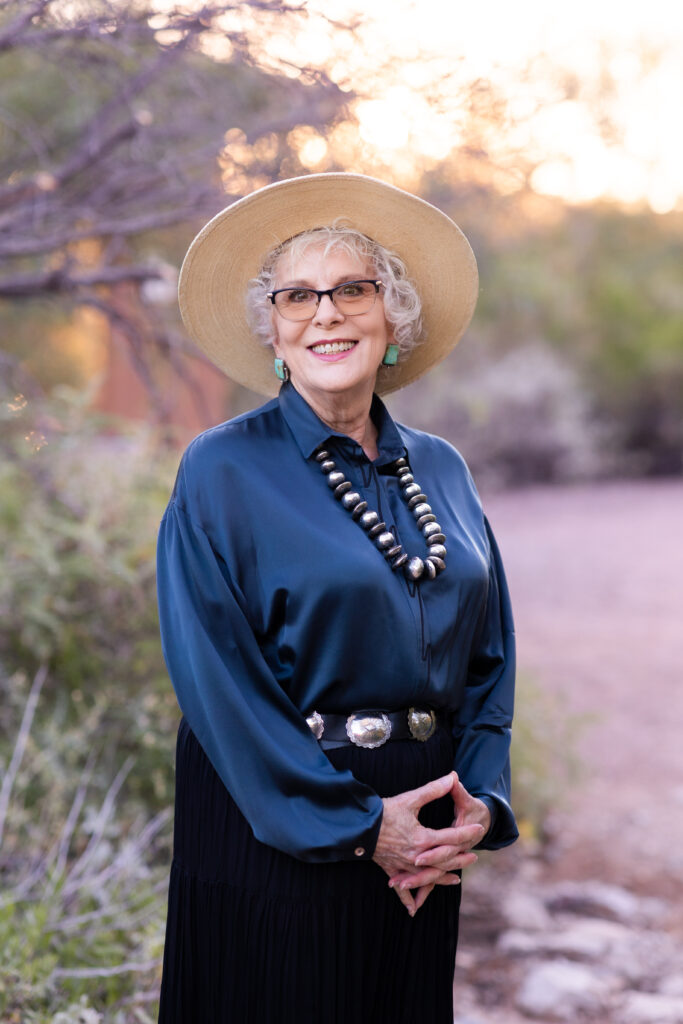 There are a few unique aspects about me that are woven into the fabric of who I am as a psychotherapist. 
Number one. I'm a Christian, saved by grace and walking faithfully with Jesus in this life until I am with him for eternity. My faith is steeped in Judeo-Christian values and I have both Jewish and Catholic roots – I could even speak in a bit of Yiddish. I welcome clients from all faith and cultural backgrounds and hope to become your student if your faith and traditions differ from my own. If we share the same faith and you would like me to integrate Christian principles and help you look at your presenting issues through a Christian worldview, I'd be honored to do so. I am an experienced Christian addiction therapist and professional counselor. 
Number two. I'm an avid quilter and I always have a quilt in the making. What I love about quilting is that you can take pieces of fabric that don't seem to go together and create something beautiful. In therapy, like with quilting, you can take the tattered pieces of your story that may not feel like they go together and learn to transcend.
Number three. I'm a former competitive athlete. I didn't set out to be one, I stumbled into it. I was working with a personal trainer and she told me that I was stronger than I thought I was emotionally. This was an ah-ha moment for me and I began to focus on things within my control. I embraced the work that was necessary to succeed. As with training and competing, results in therapy are not achieved overnight. But I can help you learn that sticking with something and being consistent, no matter how small the effort, can help you reach your goals. 
I believe that I co-lead the counseling process – you and me together. I often say to my clients, "you're on the big Harley and I'm in the sidecar – eventually you'll pull the pin and be off and running." I think you'll find that I am rigorously honest. Some have called me edgy, willing to call out and state the truth in a supportive manner and not sugar coat things which I believe best honors and respects your dignity and humanity.
Something my clients have told me is, "you really get me." This fills me with joy because I try to be intentional about seeing the world through the eyes of my client, really getting into the landscape they are in so I can experience what they are experiencing both intellectually and emotionally. I hope you'll think of me as a fellow traveler. Even as a Christian addiction therapist, my job isn't to judge, it's to walk beside you on this path. I don't have all the answers and I try to say less not more. I have a great deal of compassion for hurting hearts and people who are suffering.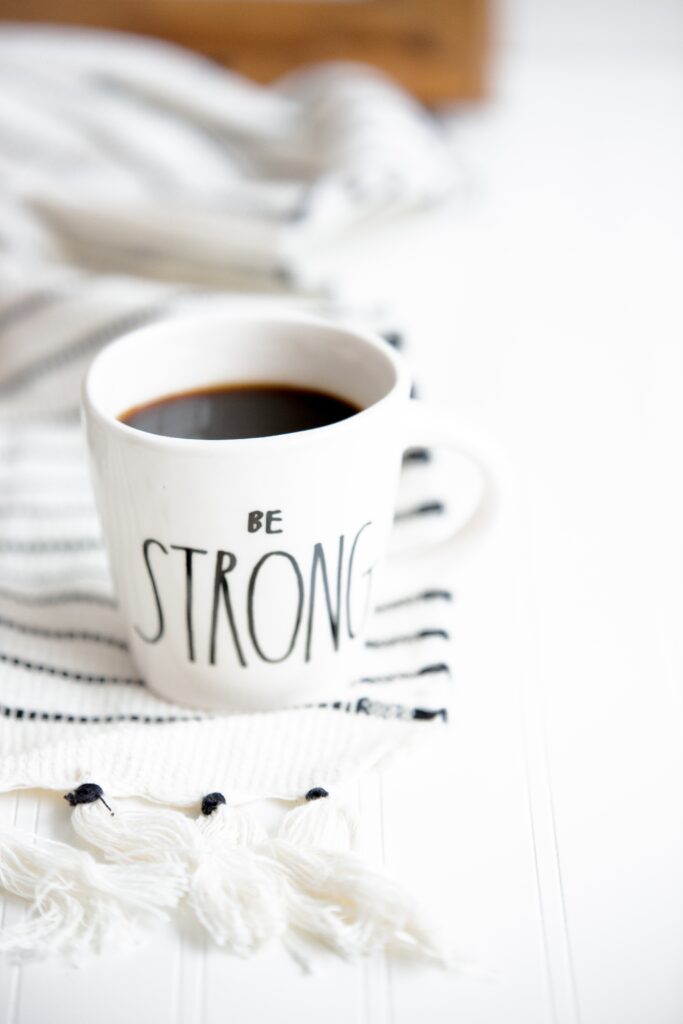 Alcohol abuse
Addictions (Chemical & Behavioral)
Anger
Anxiety
Boundaries
Coping Skills/Strategies
Depression
Eating Disorders
Healing from an Abusive Relationship
Grief/Loss
Life Transitions
Obsessive-Compulsive Patterns (& OCD)
Simple Trauma
Spiritual Wounding
Cognitive Behavioral Therapy (CBT)
Gestalt
Reality Therapy
12 steps of AA
Christian Counseling
Christian Addiction Recovery
Psychodynamic
Trauma Model Therapy
Motivational Interviewing
Person-Centered
Mindfulness-Based
Trauma-Informed
Psychoeducation
Expressive Arts
What is a Christian Addiction Therapist?
If you are a person of faith and you're struggling with an addiction of some sort, whether it is alcohol, prescriptions pills, pornography, gambling, or something else, you may be looking for a therapist who will incorporate your Christian beliefs into the counseling experience without shame and blame. That's me. I want to walk this path with you, support you, challenge you, grieve with you, cheer you on, and help you break the bonds of addiction in the name of Jesus.  I am a Christian and walk closely with Jesus. He's helped me through some pretty tough times. A Christian addiction therapist is a professional counselor, like me, who will view your addiction and healing through the lens of Christianity, faith, the Bible, and the personal relationship we get to have with God because of John 3:16. 
Addiction is often something dealt with in isolation. It's not uncommon to experience a cycle of guilt and remorse after using, swearing you'll never use again – even bargaining with yourself (or God) to get sober or stay clean, but then you use or engage in the addictive behavior and experience shame. Maybe you use to quiet deep-seated anxiety or uncontrollable thoughts. Let's work on that anxiety! An inability to process emotions can leave a wellspring of unresolved pain and it's easy to reach for something that numbs. It's not your only option though! I can help you learn how to feel and deal with your emotions. I believe that the message of the Bible is one of redemption and grace. Pick any hero of the Bible and I will show you a flawed human being. God doesn't ask us to get ourselves right before we come before him, he says in Matthew 11:28-29, "Come to me, all you who are weary and burdened, and I will give you rest. Take my yoke upon you and learn from me, for I am gentle and humble in heart, and you will find rest for your souls." 
If faith is not important to you…
If you are struggling with addiction or any other mental health concern and the Christian faith is not part of your story or current belief system, please know that you are very welcome in my office and will receive counseling with the utmost respect of everything that is and isn't important to you. If you have been wounded by Christians, the church, or find many Christians to be hypocritical, I totally get it. You will not have that experience with me. 
To give you a birds eye view of what to expect from counseling with me: I start by asking questions about why you are seeking counseling and really make sure I'm hearing what you're saying. Whether you're looking for a professional counselor or Christian addiction therapist, together we will set goals and decide the frequency of session…and then we get to work.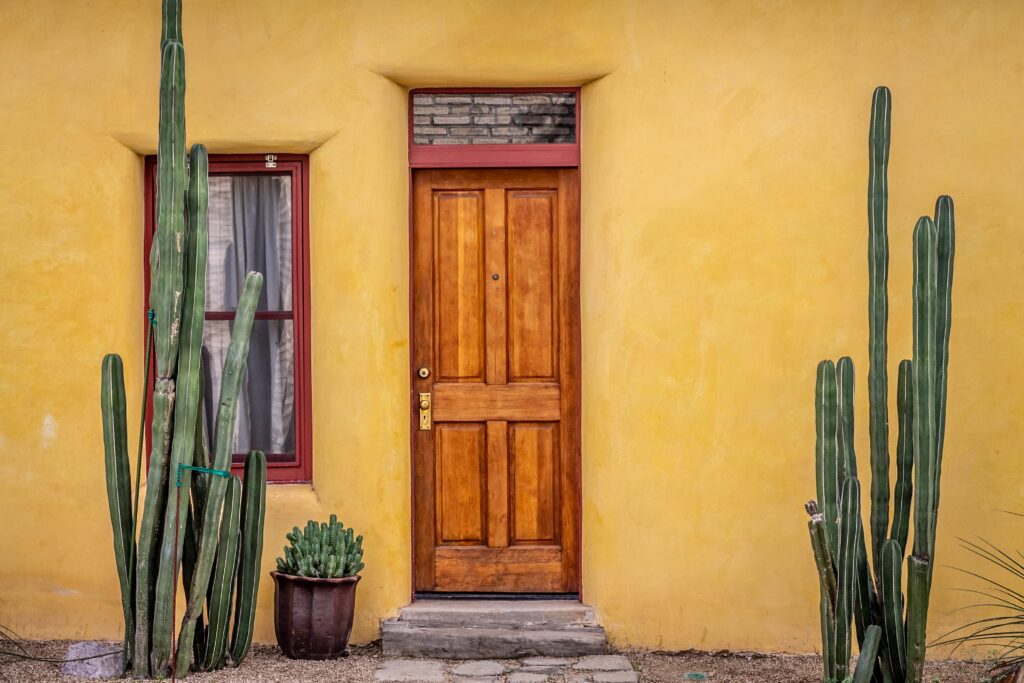 Scheduling
Joshua Tree Counseling it super easy to get an appointment set up. You can book online or call (520) 308-4999 to speak with our friendly office manager Kelly and she'll help you with appointments and answer any basic questions you might have. If I don't have any appointments available, you can easily add yourself to my waitlist and Kelly will reach out to you as soon as something becomes available.
Initial Steps
Once you're scheduled for an intake appointment, you'll receive access to the secure client portal where you can view your appointments, schedule/change future appointments, and e-sign the initial documents. You'll also receive a few assessments to complete since I like to prescreen for depression and anxiety, and you'll also be asked to provide some basic information about what's bringing you to counseling and other important things that are helpful for me to know in advance. I review this information and assessment responses before our first appointment together.
First Appointment
Once you're scheduled for an intake appointment, you'll receive access to the secure client portal where you can view your appointments, schedule/change future appointments, and e-sign the initial documents. You'll also receive a few assessments to complete since I like to prescreen for depression and anxiety, and you'll also be asked to provide some basic information about what's bringing you to counseling and other important things that are helpful for me to know in advance. I review this information and assessment responses before our first appointment together.
I encourage you to arrive a bit early for your first session. Joshua Tree has coffee and snacks ready for you and a comfortable waiting area for you to relax in before I bring you to my office. My office is spacious and filled with natural light, a big comfy couch with pillows and blankets, and soothing artwork and décor.
At our first appointment, we'll talk about why you want counseling and I'll for some specific examples to better understand the issues and presenting concerns you'd like to work through. You will find that I often seek to clarify what I've heard you saying. This is because I try to get into your internal landscape and experience what you are experiencing cognitively and emotionally.
…and how does that make you feel? I believe the intent behind this question is to put a name to what you're feeling in a given situation because this reduces confusion. It's not uncommon for clients to feel confused and overwhelmed when they first come in. I help to bring down that confusion so you can look at your options.
How Long Does Counseling Take?
We'll discuss how often counseling is appropriate or necessary. This depends on your goals for counseling; motivation for change; and your schedule, and financial situation. Typically, I like to complete our first appointment together to make sure we both agree it's a good fit; then I recommend we book 6-8 sessions and reevaluate at that time.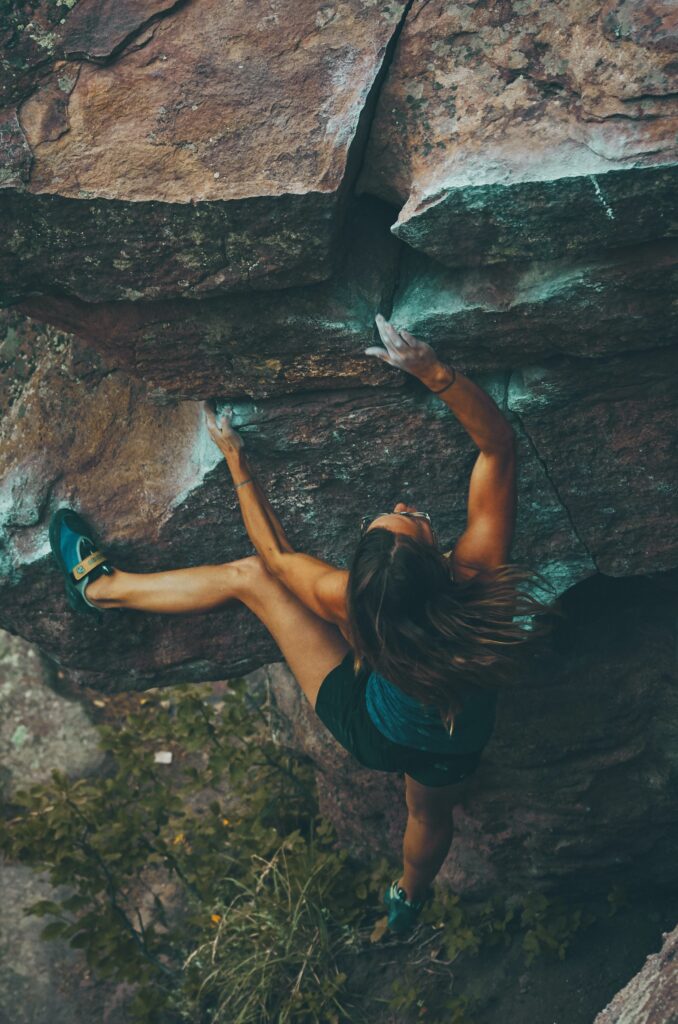 Schedule, Location & Fees.
I work part-time on:
Mondays 10-5
Tuesdays 1-5
Wednesdays 10-5
Counseling with me is available via private pay. I accept all major credit cards and cash for payment. I do not accept insurance but I will provide you with superbills that you can submit as part of your out of network benefits. The counseling hour* is considered 50 minutes.
Standard Fee: $125/hr*
Good Faith Estimates
Under a law passed in January 2022 called the No Surprises Act, health care providers must provide clients who don't have insurance or who do not plan on using insurance an estimate of the bill for requested services. If you receive a bill that is at least $400 more than your most recent Good Faith Estimate (GFE), you can dispute the bill. At Joshua Tree Counseling, GFEs are provided to your through the secure client portal. For questions or more information about your right to a Good Faith Estimate, visit www.cms.gov/nosurprises or call 1-800-985-3059.
Send a Message or Join the Waitlist